Location: UZES, Gard, Languedoc Roussillon, South of France, 40km west of Avignon and the Rhone.
Comfortable villa in Uzes with garden, garage and gated security just a 5-minute stroll from medieval historic centre
Garden and Exterior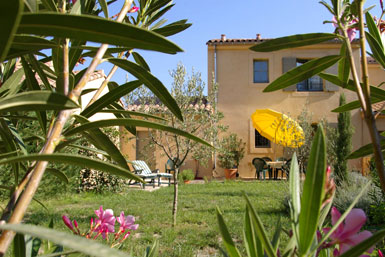 The garden and rear of the house with its 2 terraces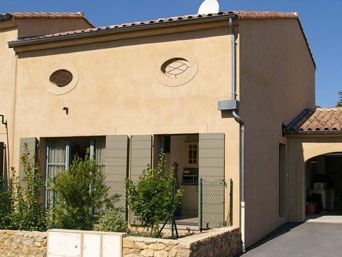 The front of the house with garage and parking on the right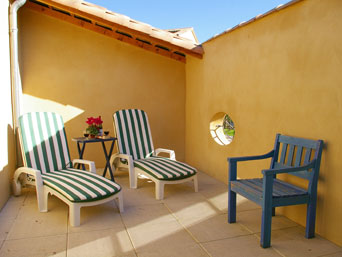 The solarium terrace on the first floor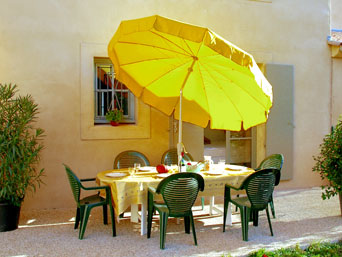 Dining outside on the terrace
For more information about the villa and its facilities please click on the tabs above.
For up-to-date rates and availability please see our advertisement on the Holiday Rentals website.